Introducing ZOA High School Fellow Zoe Sugar – "I believe Israel is the strongest connection between Jews around the world."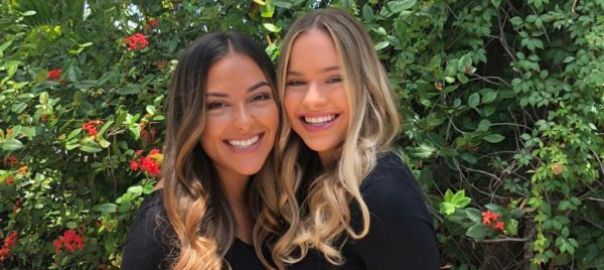 By, Zoe Sugar
While my personal connection to Zionism is still developing and not yet fully established, I've always had and will have a place for the state of Israel in my heart. Having been to Israel five times illustrates that it is a significant piece of my existence. I have had the privilege to attend a Jewish day school my entire adolescence, teaching me about the culture, people, and holiness the land provides for the Jewish people.
Personally, for a Jewish person growing up in the world today, it is of the utmost importance to believe in our homeland. When I was in middle school, my sister and I created a knitting club.  The purpose of this knitting club was to create hats for the IDF soldiers in Israel. This small action has gone a long way for me and for my connection to Israel. These handmade hats are in use by combat soldiers on Israel's front lines.
As work in school was getting tough, I was no longer able to balance both the knitting of the caps and my academics. However, I was able to continue my relationship with Israel through my participation in a renowned organization called the Women's International Zionist Organization (WIZO).  I, along with a large group of girls my age, gather and discuss a multitude of events in which we run in order to raise money for impoverished women and children in Israel. Our goals are to empower women across Israel, raise the number of women in positions of power and influence, and reduce violence in Israeli society.
I believe that Zionism today means something different for each person. Some may believe that it is the recognition of Israel as a Jewish state. I believe Israel is the strongest connection between Jews around the world. No matter what observance a Jew holds, it is safe to say that Israel accepts all levels of Jewish commitment. Israel represents the only community that all Jews share, in addition to caring for its citizens of any religion.
While participating in Zionist organizations are significant, it becomes even more meaningful when the history and current events in Israel are understood. I keep myself updated by reading online Israeli newspapers such as Ha'aaretz and J-Post. One main responsibility a Zionist has is to portray Israel to others in a positive light.
Before stepping into college next year B"H, I am proud to fulfill my final year in high school by becoming a ZOA representative in my school. While doing so, I promise to help explain the importance of Israel activism and how we are able to expand this advocacy with simple actions.
Despite the geographical distance between Israel and me, I have found an abundance of ways to maintain my connection to Zionism and its importance.